Introduction
---
The word "Nursing" draws its essence from the noble mission initiated by Florence Nightingale. She set forth the path for professional training in nursing. The requirement of educated trained professionals who would be competent enough to handle & take care of the sick ailing members of society became possible with the introduction of nursing profession.
The aim was to train nurses with high spirit of devotion and human touch. A sick person is more than 50 % cured if he or she is handled with responsive care.
Nursing is a science and art, which requires a sound scientific education and attitude to serve humanity. Today a nurse is a trained professional from a recognized nursing college, which is registered with State Nursing Council, with a licence to practice.
Nursing is to promote health, prevent illness and care for the sick. Today practice of nursing is implemented with scientific knowledge and skills that is independent but coordinated with other health care professionals.
Concept of Nursing is based on Indian Nursing Council's definition "the unique function of the nurse is to assist the individual, sick or well, in the performance of those activities contributing to health or its recovery."
Savitri Jindal Institute of Nursing is running under Om Savitri Jindal Charitable Society is a charitable society registered under society act of Haryana, established in 2005 with the vision to be the centre of excellence in comprehensive health care and training in medical sciences.
The mission is quality care at affordable cost. The society has a well equipped 580 bedded multispeciality hospital with various clinical facilities.
To assist a student to become a professional nurse committed to the promotion of health, prevention of diseases, care & rehabilitation during illness. The programme has been designed to impart in-depth knowledge to nurses, who can make independent decisions in varied nursing situations. They are also expected to assume the role of a teacher, supervisor and a manager in clinical, public health settings& school of nursing. The aim of curriculum is to provide an educational programme through which the nurse will be prepared to assume responsibility in primary, secondary and tertiary health care of people.
Vision
Be a Centre of Excellence for providing Comprehensive Health Care and Training in Medical Sciences
Mission
Quality Nursing Education, Producing Nursing Leadership by Empowerment, Personality and Skill Development.
Values
Cure sometimes, Care mostly, Console always
Emote & let patient emote
Cleanliness is nearest to cure
Alleviate suffering
Promote health, Prevent illness & Care for the sick
Admissions
---
How to Apply
100% of the seats in all Government & self financing nursing Institution by DMER (Directorate of Medical Education & Research) . So interested candidates may apply online on www.merhryadmissions.in.
If any queries you may contact SJIN office for further guidelines.
Selection Criteria
The selection of candidates shall be strictly done on merit basis by DMER, based on aggregate secured by the candidates in 10+2 examination.
Documents Required for Admission
10th marks card (original)
12th marks card (original)
Character Certificate of school (original)
Migration Certificate of school (original)
Transfer Certificate of school (original)
Caste Certificate (original)
Income Certificate for SC/BC (A,B) (original)
Copy of Adhaar Card
Copy of Nationalized Bank Pass Book (Single account holder in the name of student ) with IFSC Code
Student Photo – 10
List of Visitors and there photograph (maximum 3 including parents – 2 each)
Courses
---
General Nursing and Midwifery Programme (GNM)
Course Description
The programme is of 3 years. The examinations are held annually. The student will gain clinical experience in various clinical and community settings under the guidance of experienced teachers.
Eligibility Criteria
Minimum and Maximum age for admission will be 17 and 35 years. There is no age bar for ANM/LHV.
10+2 class passed preferably science (PCB) & English with aggregate of 40% marks.
10+2 in Arts (Mathematics, Biotechnology Economics, Political Science, History, Geography, Business Studies, Accountancy, Home Science, Sociology, Psychology, Philosophy) and English Core/English elective or Health Care Sciences-Vocational Stream only, passing out from recognized Board under AISSCE/CBSE/ICSE/SSCE/HSCE or other equivalent Board with 40% marks.
10+2 Vocational ANM under CBSE Board or other equivalent board from the school and recognized by Indian Nursing Council with 40% marks.
Registered as ANM with State Nursing Registration Council.
Student qualified in 10+2 Arts or Science examination or Health Care Science-Vocational Stream only conducted by National Institute of open school with 40% marks.
Faculty
---
Savitri Jindal Institute of Nursing is being established at the time when there is an actual need to have quality Nursing Education and improvement in Health Care System in the state. We at our institute provide conceptual knowledge through highly qualified & experienced staff, updated library and practical posting at well equipped laboratories.
The institution has highly qualified, experienced and dedicated faculty who are alumni of premier institutes of India.
The faculty takes keen interest in conducting various nursing workshops, seminars, panel discussions, research projects and practical training in all aspects of nursing. The students acquire enormous experience from our parent hospital, Jindal Institute of Medical Sciences- a 580 bedded multispeciality hospital with all the clinical facilities.
We have collaboration with the rural health care centres (PHC/CHC) to get practical experience in the rural health care area.
Facilities & Infrastructure
---
Well furnished ventilated building, well designed Lecture halls, A.V aids, Library, Laboratories, Hostel and Play ground.
Library
A well equipped library is one of the pillars of a progressive and forward looking educational institute. The spacious library of this institution affords a rich reference section of necessary books to fulfill the needs of the students joining this professional programme. Its readily multiplying collection is poised to transform it into an extensive and in-depth treasure of books & journals on nursing course. The library also subscribes a number of newspapers and other documents/material for the students to develop their awareness about national and international affairs and get insight of the modern nursing practices.
Laboratories
Well equipped laboratories are available for teaching and demonstrating the subjects such as Anatomy, Nutrition, Fundamentals of nursing, Community health nursing, MCH, Computer and A.V aids.
Hostel
The hostel in the Savitri Jindal Institute of Nursing is ideally 'a home away from home' in letter and spirit. Each Jindalite can for sure identify her parents in the Wardens, Tutors, Care takers who strive day and night to provide a homely but regulated environment to the students.
Special features of the Hostel:
Well ventilated rooms
Solar Water Heating System
24 hours electricity back up
Filtered drinking water
Air cooling system
Round the clock security guards
Common room
Play ground
Lawn
Calender of Events :: 2016-2017
---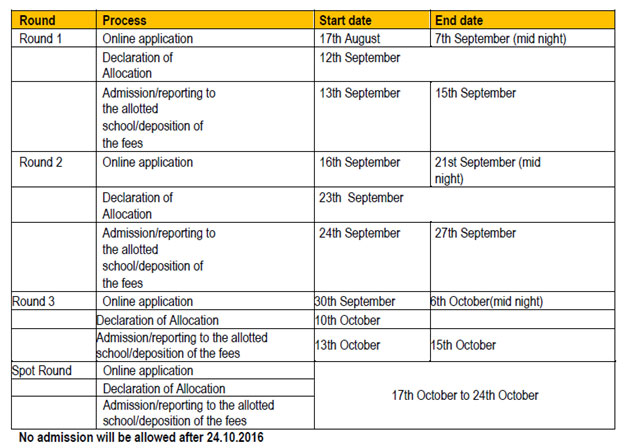 Anti Ragging Policy
---
• The ragging is strictly prohibited & may result is suspension or termination from the institute as per UGC regulations 2009 on curbing the menace of ragging (available on INC website).

• The institute is taking Anti-ragging undertaking in the form of Affidavit duly signed by the selected student and other by the parents /guardian of the selected student at the time of admission to the institution.
Empanelment of "O.P. Jindal Institute of Cancer & Cardiac Research" AND "N.C. Jindal Institute of Medical Care and Research" for Treatment of Haryana Govt. Employees continued w.e.f 13-05-2015