---
Dr. Madhuri Mehta
---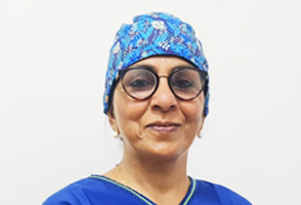 Name

:

Dr. Madhuri Mehta

Qualification

: MBBS, MS (ENT)

Clinic Address

: N.C. JIMCARE, Model Town, Hisar, Haryana.

Email

: madhurimehta@gmail.com

Registration No. LM 1387, the association of Otolaryngologists of India

DEGREE

MBBS MS (ENT) PGIMS, Rohtak, Haryana in August 1990.

PRESENT ASSIGNMENT:

Director and Head of Department ENT, N.C. Jindal Institute of Medical Sciences(N.C.JIMS), Hisar

Medical superintendent same institute(N.C. JIMS)

EXPERIENCE

Working in N.C. JIMCARE, Hisar since last twenty three years

ABOUT N.C.JIMCARE

N.C.JIMCARE is a 600-bedded hospital, spread across an area of 15 acres having all modern facilities and amenities.

Hospital has three wings. First wing houses all basic Departments of healthcare, each having two to three specialists. Second wing comprises full-fledged Cancer Institute with a team of cancer specialists. Third wing is a Cardiac Centre, equipped with the state of art technology.

WORK PROFILE
Currently working as Director and Head of ENT Department at N.C. Jindal Institute of Medical Care & Research (N.C.JIMCARE) in Hisar. In fact, I have been working at N.C. JIMCARE ever since I began my professional career in January 1991.

During the last 23 years of my professional career, I have successfully performed approximately 40,000 major ENT surgeries out of which approx. 25,000are ear surgeries. Main area of interest is Otology

My per day OPD consists of approx. 150 outdoor patients. Around 10 to 15 surgeries are being conducted on alternate days. These include all basic ENT surgeries, CSF leak repair, pituitary surgery, rev. FESS, stapes surgery, facial nerve repair, mastoidectomy with brain abscess drainage, brain herniation, difficult cases of tracheal stenosis etc.

In association with Prof. Dr. K.P.Morwani, successfully conducted 20 workshops at N.C. JIMCARE in the last four years. The workshops inter alia featured intricate anterior and lateral skull base surgeries, tough cases of tracheal stenosis, advanced phonosurgeries and laryngectomies.

In 2007, awarded the 'Best Dissector' Prize in the 'International Workshop on Skull Base Surgery' conducted by Prof. Mario Sanna in Italy. Also completed fellowship training in Lateral skull base surgery at GRUPPO OTOLOGICO under Prof. Mario Sanna's guidance in April 2014.

I have been invited as guest faculty and presented papers at various national, international and state level conferences in last five years.

In Dec 2011 conducted Haryana state annual conference at my institute successfully

In Oct 2013 successfully conducted a state level workshop cum conference at my institute on"Plastic surgery pinna and ear and Septorhinoplasty".

In last four years, freshly passed out ENT postgraduates from different States (Delhi, Haryana, Punjab, Gujarat and Rajasthan) in India and abroad, have visited my Department for short-term training in performing ENT surgeries.

Publications

:

Atlas of Neurotology and Lateral Skull Base Surgery along with Prof. K.P. Morwani and Dr. Narayan Jayashankar, by Thieme Publications

Papers Presented:

1) Management of inside out mastoidectomy

2) Revision mastoidectomy

3) Ossiculoplasty - a symphony

4) Management of Glomus tumors

5) Trans-zygomatic approach for facial nerve decompression

6) Laryngo-Tracheal stenosis , prevention and management

7) CSF rhinorrhoea, management

8) Single stage transmastoid drainage& repair of intracranial abscess

9) Management of Meningoencephlocoele mastoid

OTHER INTERESTS:

Awarded "Woman number one, HISAR-E-FIROZA" few years back.

Painter at heart, doctor by profession.

Paint various aspects of human emotions and different colors of life through abstract paintings.

Human psychology.

PURPOSE IN FUTURE:

To master all intricate ENT surgeries.

To reach out to poor strata of society and make best medical aids (ENT) available to them

To immerse now and then in the world of colors.

To live every moment of life to the fullest.

MY BELIEF:

Even if we have mediocre circumstances around us, we can keep on learning, growing, doing our best in given situations, and we are bound to emerge winner in every sense.
Dr. Vijay Kumar
---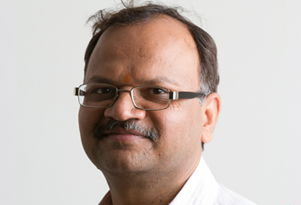 O.P Jindal Institute of Cancer & Cardiac Research is providing DNB in Anesthesiology-4 seats(2 primary seats & 2 secondary seats).